Post by Claire on Jun 5, 2023 22:08:01 GMT 1
Hi all, welcome to the official thread for the 2023 Summer Reading Challenge. Thanks for all the ideas for suggested categories, which I have listed below.
For newbies to the forum/challenge, the aim is for those of us taking part to pick a number of books (usually from from 3 to 10) and then challenge ourselves to read them all by the end of Summer. We use this thread to discuss the books, how we are getting on with the challenge (or not - any distractions are usually noted!) and give each other encouragement. We rate books with smiley (good), frownie (bad) or neutral (average) faces or a question mark for an undecided/conflicted opinion on a book. We then win 'virtual' rosettes and of course the coveted Challenge Trophy for completing our lists by the end of Summer! There are a number of suggested categories to choose your books from or you can have total free choice. Non-pony books are also allowed. It's also perfectly fine to choose a book which is in more than one category, or more than one from the same category.
Please use this thread to post your lists of chosen books and make any comments. I will also use this opening post in the thread to update everyone's book lists and add smilies/frownies/rewards rosettes, etc.
NON-FORUM MEMBERS - Also welome to join in. If you don't want to join the forum please feel free to join in as a guest, pick your books and discuss and rate them on this thread. Or if you don't want to post anything, then why not just pick your own list and challenge yourself to read it by the closing date.
START DATE: 24th June 2023
END DATE: 30th September 2023
SUGGESTED CATEGORIES:

AN OLD FAVOURITE WHICH HAS BEEN RECENTLY REPUBLISHED

A BOOK FEATURING SIDESADDLE

A DOG BOOK BY A PONY BOOK AUTHOR

A BOOK BY A PONY AUTHOR WHO WAS/IS ALSO A CELEBRITY RIDER

ALSO AS A 'GROUP READ' WITHIN THE CHALLENGE - THREE JAYS GO TO TOWN BY PAT SMYTHE
For suggestions/ideas on what to choose in the various categories see the
2023 Reading Challenge discussion thread



PLEASE NOTE
- There are no 'rules' as such in the challenge as this is supposed to be fun but can I please make a request. Please can you try not to change your lists after the start of the challenge, other than adding to them, as it kind of negates the idea of the challenge if books are chopped and changed and can also sometimes cause confusion if I miss changes etc. Not set in stone of course, but it will make my life easier if you can try and limit any changes after the start day. Thanks folks!
Please scroll down to see the book lists and ratings/trophies etc below...

And my main message.... ENJOY AND HAVE FUN!
GROUP READ WITHIN THE CHALLENGE - THREE JAYS GO TO TOWN
If you would like to vote on the book please can you visit Tintin's earlier review of the book
here
where there is an attached poll.
BOOK LISTS:

CLAIRE: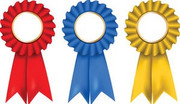 AN OLD FAVOURITE RECENTLY REPUBLISHED -
THE SWALLOW TRILOGY BY K M PEYTON

A BOOK FEATURING SIDESADDLE -
THE GIFT HORSE BY ALEXA ROMANES
A DOG BOOK BY A PONY BOOK AUTHOR -
SWIFTLY BY MICHAEL MAGUIRE

*** STAR READ ***
A BOOK BY A CELEBRITY RIDER -
THE RACEHORSE WHO WOULDN'T GALLOP BY CLARE BALDING

A 'GROUP READ' WITHIN THE CHALLENGE -
THREE JAYS GO TO TOWN BY PAT SMYTHE

OTHERS:
THE ISLAND OF LOST HORSES BY STACEY GREGG

ANDY'S PIT PONY BY LEILA BERG

PONIES AND PARACHUTES BY FRANCES MURRAY

KEEP HER SECRET BY MARK EDWARDS
(NON-PONY)

DARKHORSE - COMPLETED CHALLENGE!

AN OLD FAVOURITE RECENTLY REPUBLISHED -
JANET MUST RIDE BY DPT

A BOOK FEATURING SIDESADDLE -
I'D RATHER NOT GALLOP BY CAROLINE AKRILL

*** STAR READ ***
A DOG BOOK BY A PONY BOOK AUTHOR -
SKIPPER BY JMB

A BOOK BY A CELEBRITY RIDER/GROUP READ -
THREE JAYS GO TO TOWN BY PAT SMYTHE

OTHERS:
THE PONY PLOT BY SARA HERBERT

GAREJ:
AN OLD FAVOURITE RECENTLY REPUBLISHED -
SIX PONIES BY JPT

A BOOK FEATURING SIDESADDLE -
THE GIFT HORSE BY ALEXA ROMANES
A DOG BOOK BY A PONY BOOK AUTHOR -
DOG IN A PRAM BY CPT

A BOOK BY A CELEBRITY RIDER/GROUP READ -
THREE JAYS GO TO TOWN BY PAT SMYTHE
OTHERS:
THE GHOST OF THOMAS KEMPE BY PENELOPE LIVELY (NON-PONY)
AN OLD FAVOURITE RECENTLY REPUBLISHED -
PONY CLUB CUP BY JPT

A BOOK FEATURING SIDESADDLE -
I'D RATHER NOT GALLOP BY CAROLINE AKRILL

A BOOK BY A CELEBRITY RIDER -
GINNY: AN AUTOBIOGRAPHY BY VIRGINIA LENG/ELLIOT
A 'GROUP READ' WITHIN THE CHALLENGE -
THREE JAYS GO TO TOWN BY PAT SMYTHE
OTHERS:
UPON A WHITE HORSE BY ALISON PAYNE
AMBITION BY NATALIE KELLER REINERT

WHIPS AND SPURS BY CATHEIRNE RIX

SUSAN: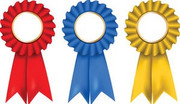 AN OLD FAVOURITE RECENTLY REPUBLISHED -
SUMMER AT WORLD'S END BY MONICA DICKENS
A BOOK FEATURING SIDESADDLE -
SIDESADDLE RANCH BY ANN SPENCE WARNER
A DOG BOOK BY A PONY BOOK AUTHOR -
HANDY OF TRIPLE C BY GENEVIEVE TORREY EAMES

A BOOK BY A CELEBRITY RIDER -
MEET STROLLER BY MARION COAKES
A 'GROUP READ' WITHIN THE CHALLENGE -
THREE JAYS GO TO TOWN BY PAT SMYTHE

OTHERS:
THE GRAND ROGUE BY FRANCES PRIDDY

*** STAR READ ***

A CUP FOR JANET BY EMILY THORNE
FIRE STORM BY LAUREN ST. JOHN
THAT SUMMER WITH LEXY BY AUDREY MCKIM

BLACK BEAUTY (PAUL BROWN SHORT EDITION) BY ANNA SEWELL

TINTIN: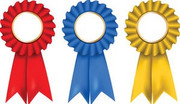 AN OLD FAVOURITE RECENTLY REPUBLISHED -
BLACK BEAUTY BY ANNA SEWELL

A BOOK FEATURING SIDESADDLE -
SIDESADDLE RANCH BY ANN SPENCE WARNER

A BOOK FEATURING SIDESADDLE-
REMINISCENCES OF A GENTLEMAN HORSE DEALER BY H. TREMAYNE

A DOG BOOK BY A PONY BOOK AUTHOR -
A HOME FOR JESSIE BY JPT

A BOOK BY A CELEBRITY RIDER -
ROYAL FLAME THE POLICE HORSE BY PIPPA FUNNELL

A 'GROUP READ' WITHIN THE CHALLENGE -
THREE JAYS GO TO TOWN BY PAT SMYTHE

OTHERS:
BLACK BEAUTY'S FAMILY 2 BY THE PTS

YOU AND YOUR HORSE BY B. KEARLY

MISTLETOE AND WHINE BY C. E. SCHOFIELD
LONGEST WAY UP SHORTEST WAY DOWN BY S. WILD

*** STAR READ ***
WHAT DID YOU DO IN THE GREAT WAR GRANDFATHER BY C. BARRINGTON