Post by Claire on Jun 7, 2022 12:29:49 GMT 1
Hi all, welcome to the official thread for the 2021 Summer Reading Challenge. Thanks for all the ideas for suggested categories, which I have listed below.
For newbies to the forum or challenge the aim is for those taking part to pick a number of books (usually from from 3 to 10) and then challenge themselves to read them all by the end of Summer. We use this thread to discuss the books, how we are getting on with the challenge and give each other encouragement. We rate books with smiley, frownie or neutral faces and can win 'virtual' rosettes and of course the coveted Challenge Trophy for completing our lists by the end of Summer! There are a number of suggested categories to choose your books from or you can have total free choice. Non-pony books are also allowed. It's also perfectly fine to choose a book which is in more than one category.

Please use this thread to post your lists of books and make any comments. As I am still struggling with poor internet connection and bandwidth now I am living in Spain, I will use this thread to update everyone's threads and add smilies/frownies/rewards rosettes, etc.

NON-FORUM MEMBERS - Also welome to join in. If you don't want to join the forum please feel free to join in as a guest, pick your books and discuss and rate them on this thread. Or if you don't want to post anything, then why not just pick your own list and challenge yourself to read it by the closing date.
START DATE: 19th June 2021

END DATE: 19th September 2022

SUGGESTED CATEGORIES:

PONY BOOK FEATURING A CELEBRATION/FESTIVAL
A HUMOUROUS PONY BOOK
BOOK FROM A PONY BOOK LIBRARY - For ideas please see my Pony Book Lbraries section on the website
BOOK WITH A '5 HORSESHOE' OR HIGHER RATING FROM THE PONYMAD BOOKLOVERS WEBSITE
BOOK FROM YOUR 'TO BE READ' PILE - THE LONGER IT'S BEEN ON THERE THE BETTER!
PONY BOOK FEATURING ONE OF YOUR FAVOURITE BREEDS
SUGGESTED '5 HORSESHOE' READS IN VARIOUS CATEGORIES
HUMOUROUS - NO PONIES FOR MISS POBJOY BY URSULA MORAY WILLIAMS, DARK HORSE OF WOODFIELD BY FLORENCE HIGHTOWER, THE EVENTING TRILOGY OR I'D RATHER NOT GALLOP BY CAROLINE AKRILL
BOOK FROM A PONY BOOK LIBRARY - CARGO OF HORSES BY MONICA EDWARDS (COLLINS PONY LIBRARY), ONLY ONE PONY BY ELINORE HAVERS (CROWN PONY LIBRARY), FLYING CHANGES BY CAROLINE AKRILL (J. A. ALLEN LIBRARY)

NB - If anyone has any other suggestions for 5 horseshoe reads, especially in the celebration category, please let me know and I'll add them here.
And finally, most importantly,
ENJOY AND HAVE FUN!
BOOK LISTS....
CLAIRE'S BOOK LIST: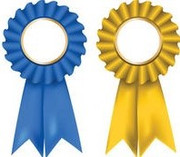 PONY BOOK FEATURING A CELEBRATION/FESTIVAL - Fiesta for Wild One - Peter Grey

A HUMOROUS PONY BOOK - Courses for Horses - Caroline Akrill

BOOK FROM A PONY BOOK LIBRARY / '5 HORSESHOE RATING' - Only One Pony by Elinore Havers (Also 5 horseshoe)
BOOK FROM YOUR 'TO BE READ' PILE - Heartsease -
PONY BOOK FEATURING ONE OF YOUR FAVOURITE BREEDS Pony Trek - Hilda Boden (Welsh)
NON-PONY - The Footage That Shook America by David B Lyons

NON-PONY - No Place to Run by Mark Edwards
NON PONY - The Whitby Witches Trilogy by Robin Jarvis

The Wild One - Peter Grey

DARKHORSE'S BOOK LIST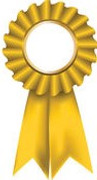 PONY BOOK FEATURING A CELEBRATION/FESTIVAL - Fiesta for Wild One - Peter Grey
A HUMOROUS PONY BOOK - Courses for Horses - Caroline Akrill

BOOK FROM A PONY BOOK LIBRARY - Rebel Pony - Patricia Leitch
BOOK WITH A '5 HORSESHOE RATING' - The Horse in My Heart (aka Transitions) - Jane Ayres

BOOK FROM YOUR 'TO BE READ' PILE - Jill and Prince the Pony - Joan Dickin
PONY BOOK FEATURING ONE OF YOUR FAVOURITE BREEDS - Sue's Circus Horse by JMB (Arab)

GAREJ'S BOOK LIST:
PONY BOOK FEATURING A CELEBRATION/FESTIVAL - Spanish Adventure by Pat Smythe
A HUMOROUS PONY BOOK - Courses for Horses by Caroline Akrill
BOOK FROM A PONY BOOK LIBRARY - We Hunted Hounds by CPT
NON-PONY - Meet Me At The Cupcake Cafe by Jenny Colgan


HAFFY'S BOOK LIST: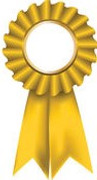 PONY BOOK FEATURING A CELEBRATION/FESTIVAL - Pony Pageant by Sylvia Scott White
A HUMOROUS PONY BOOK - Courses for Horses by Caroline Akrill

BOOK FROM A PONY BOOK LIBRARY - Pony Watch by Elinore Havers
BOOK WITH A '5 HORSESHOE RATING'/ TBR PILE - Only One pony Elinore Havers
PONY BOOK FEATURING ONE OF YOUR FAVOURITE BREEDS - Highland Pony Trek by Patricia Leitch (Highalnd)

The Starlight pony by Cressida Burton

SUSAN'S BOOK LIST: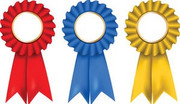 PONY BOOK FEATURING A CELEBRATION/FESTIVAL - Spanish Adventure by Pat Smythe
A HUMOROUS PONY BOOK - Courses for Horses by Caroline Akrill
BOOK FROM A PONY BOOK LIBRARY - Clear Round for Katy by Delphine Ratcliff

BOOK WITH A '5 HORSESHOE RATING' - No Ponies for Miss Pobjoy by Ursula Moray Williams

BOOK FROM YOUR 'TO BE READ' PILE - Summer on Wild Horse Island by Mary Elwyn Patchett

PONY BOOK FEATURING ONE OF YOUR FAVOURITE BREEDS - Midnight Horse by Monica Edwards (Thoroughbred)

NON-PONY - Meet Me in St. Louis by Sally Benson

Wild Pony Island by Stephen Meader

Wild Horse Island by Elisa Bialk

Merrow Ponies by Judith Campbell
TINTIN'S BOOK LIST:
PONY BOOK FEATURING A CELEBRATION/FESTIVAL - Horses of the Crown by HP

A HUMOROUS PONY BOOK - Horse in the House by William Corbin
BOOK FROM A PONY BOOK LIBRARY - The Pony Swap by Pamela Kavanagh

BOOK WITH A '5 HORSESHOE RATING' - Dark Horse of Woodfield by Florence Hightower
BOOK FROM YOUR 'TO BE READ' PILE - Goodbye Hamilton by Catherine Cookson
BOOK FROM YOUR 'TO BE READ' PILE - Incapability Brown by C E Schofield
PONY BOOK FEATURING ONE OF YOUR FAVOURITE BREEDS - Breed of GIants by Joyce Stranger (Shire)