Post by Claire on Jul 5, 2020 12:43:52 GMT 1
Hi all, a little later than normal, but here at last is the official thread for this year's Summer Reading Challenge. For newbies to the forum or challenge the aim is for those taking part to pick a number of books and then challenge themselves to read them all by the end of Summer. We use this thread to discuss the books, how we are getting on with the challenge and give each other encouragement. We rate books with smiley, frownie or neutral faces and can win 'virtual' rosettes and of course the coveted Challenge Trophy for completing our lists by the end of Summer! There are a number of suggested categories to choose your books from or you can have total free choice. Non-pony books are also allowed.
NON-FORUM MEMBERS - Also welome to join in. If you don't want to join the forum please feel free to join in as a guest, pick your books and discuss and rate them on this thread. Or if you don't want to post anything, then why not just pick your own list and challenge yourself to read it by the closing date.
START DATE: 12th JULY 2020

CLOSING DATE 30th SEPTEMBER 2020 Extended to 10th OCTOBER 2020

SUGGESTED CATEGORIES:Modern pony book (2019-2020)

Pre-1950 pony book

Fantasy pony story

Pony story featuring a quarantine situation

Forum members recommended books (choose one or more):
Riding Days in Hooks Hollow (USA title - Riding Days) by M. M. Oliver (pre-1950)
Horseman's Island by M. M. Oliver (pre-1950)
Land of Ponies by M. M. Oliver (quarantine)
(The above three all feature the same characters)
No Entry by Monica Edwards (quarantine)
The Heavenly Horse from the Outermost West by Mary Stanton (fantasy)
Silver Snaffles (Fantasy)
The Little White Horse by Elizabeth Goudge (fantasy)
Mig o'the Moor by Nancy Caffrey (fantasy)
Can I Get There by Candlelight by Jean Slaghter Doty (fantasy)
Hunters Moon by M. E. Atkinson (quarantine)
Midnight on Lundy by Victoria Eveleigh
White Ghost Summer by Shirley Rousseau Murphy
Match Pair, Dark Horse and the Merrythoughts by Patience McElwee
The Pony Seekers by DPT (quarantine)
Moorland Mousie by Golden Gorse (pre-1950)
The Paradise Pony by K. M. Peyton (fantasy)
AWARDS: (virtual)

3 books finished - YELLOW ROSETTE
5 books finished - BLUE ROSETTE
7 books finished - RED ROSETTE
Challenge completed - GOLD CUP

FORUM MEMBERS BOOK LISTS:*************************

CLAIRE
The Heavenly Horse from the Outermost West by Mary Stanton (fantasy)
Ponies and Poachers by David Severn (Pre 1950)
Land of Ponies by M. M. Oliver (quarantine)

***STAR READ***
The Paradise Pony by K. M. Peyton (recommended/fantasy)

The Secret Pony by E. F. Stucley

Dream Pony by Constance M. White

Swampfire by Patricia Cecil Haas
Mick's Country Cousins by Ann de Roo
The Great Pony Mystery by Elinore Havers (re-read)

She Said, Three Said by David B. Lyons (non-pony)

Dancer in Danger by Lorna Hill (non-pony)

DARKHORSE
Riding days in Hooks Hollow by M. M. Oliver (pre 1950/recommended)

Horsemans Island by M. M. Oliver (pre-1950/recommended)

Land of Ponies by M. M. Oliver (quarantine/recommended)

Hoofbeats at Midnight by Pamela Kavanagh (fantasy)

Midnight on Lundy by Victoria Eveleigh (recommended)

Ponies in Peril by Diana PT (re-read)

*** STAR READ ***
Saving Grace by Amada Wills (modern)

DARKHORSE'S AWARDS: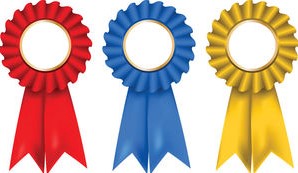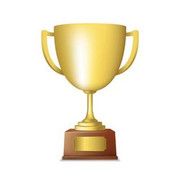 GAREJ
No Entry by Monica Edwards (quarantine/recommended)

A Pony for Jean by Joanna Cannan (pre-1950)

***STAR READ***
Jump for the Stars by Gillian Baxter (unfinished from previous challenge)

The Deep Sea Horse by Primrose Cumming (fantasy)

Scratch by Sue Millard (unfinished from an earlier challenge)

Full Steam Ahead Felix (unfinished from an earlier challenge/non-pony)

GAREJ'S AWARDS: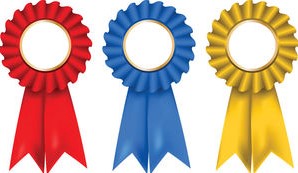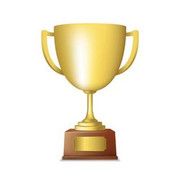 KUNUMA
Horses and Ambition by Gillian Baxter (modern)
Horses and Love by Gillian Baxter (modern)
Horses and Challenges by Gillian Baxter (moddern)
Horses and People by Gillian Baxter (modern)
No Entry by Monica Edwards (quarantine/recommended)

The Little White Horse by Elizabeth Goudge (fantasy)

Moorland Mousie by Golden Gorse (pre-1950s)

The Pony Seekers by DPT

Ponies in Peril by DPT

KUNUMA'S AWARDS:

HAFFY

The Young Horse Breakers by Golden Gorse (pre-1950)
Pony seekers (Quarantine)
Midnight On Lundy (recommended)
The Dawn Of darkness by A L Boyd (Mmodern)
Cobwebs on the Gorse - Sally Marsh (modern)
Forever Horse Trilogy by Jane Ayres
Black loch or The Scorpio races (fantasy)
SUSAN
Hunter's Moon by M.E. Atkinson - (quarantine)

Touch the Moon by Marion Dane Bauer - (fantasy)

Trail of Secrets by Laura Wolfe - (modern)
Canyon of No Sunset

Midnight on Lundy by Victoria Eveleigh - (recommended)
Pamela and the Blue Mare by Alice O'Connell (re-read)

Hoofbeats on the Trail by Vivien Breck

Ponies in Peril by Diana Pullein-Thompson

*** STAR READ ***
Moonlight: Star of the Show by Belinda Rapley

Blythe Girls: Helen, Margy and Rose by Laura Lee Hope (non-pony)

SUSAN'S AWARDS: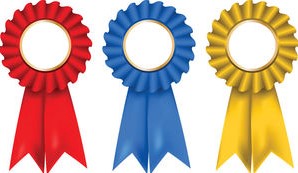 TINTIN
Hounds Will Meet BY Richard Ball (pre-1950)

The Pony Seekers by DPT (quarantine)

Silver Snaffles by Primrose Cumming (fantasy/recommended)

The Palomino Pony Comes Home (modern)
The Lost Pony of Riverdale by Amanda Wills

80 Dollar Horse by Elizabeth Letts



TINTIN'S AWARDS: